Climate Change Reports:
Other references:
Our climate change objective is to deliver on the dual ambitions of limiting greenhouse gas emissions and supplying affordable, reliable and cleaner fuels to Australian domestic and global markets.
We pursue our objectives and targets with reference to the UN Sustainable Development Goals, in particular Goal 7: Affordable and Clean Energy and Goal 13: Climate Action.
Our 2022 climate change performance summary
Achieved our 2025 emission reduction targets
Moomba Carbon Capture and Storage project 40% complete
Over $125 million invested on Climate Transition Action Plan initiatives
Construction of Direct Air Capture unit commenced in preparation for trials at Moomba in 2023
Reporting our progress on addressing the climate challenge
Since 2018, Santos has published annual climate change reports that align with the recommendations of the G20's Task Force on Climate-related Financial Disclosures (TCFD). The latest 2023 Climate Change Report outlines Santos' climate transition strategy and action plan as we work to become a net-zero emissions energy and fuels business by 2040, in step with the goal of the UN Paris Agreement on climate change.
Read more in the 2023 Climate Change Report here.
Our journey to net-zero emissions by 2040
At the 2022 Annual General Meeting, Santos held its first advisory vote on climate change ('Say on Climate'). The resolution asked shareholders whether the climate transition approach as described in Santos' 2022 Climate Change Report was supported. The vote on this resolution was advisory only and did not bind the Directors or the Company.
While the resolution received 63 per cent support, we acknowledge that close to 37 per cent voted against. Since the AGM, we have engaged extensively with our shareholders and have sought to address their concerns.
The table below outlines the key concerns raised by shareholders and the steps taken to address these concerns, or otherwise explain our rationale, in response to those concerns.
As we continue to evolve our business to lead through the energy transition, we are committed to providing shareholders with transparent information about our strategy, climate transition initiatives, emissions, and performance on an annual basis. We do this through our annual TCFD-aligned Climate Change Report. We are also committed to engaging our shareholders and other stakeholders to understand their perspectives and ensure that we take them into consideration.
Climate Transition Action Plan
Our CTAP outlines how we plan to materially reduce emissions and deliver value for shareholders through the energy transition by improving operational efficiency, offering carbon solutions and clean fuels, and by providing lower emission products across our supply chain.
The plan reflects Santos' carbon mitigation hierarchy which is avoidance first, followed by reduction and offsetting. Key projects leverage Santos' competitive and natural advantages, providing the foundation for Santos to sustainably deliver a lower carbon future underpinned by value generation and shareholder returns.
Santos' portfolio of decarbonisation and clean fuels projects continue to progress in line with Santos' climate change targets and aims to enable sustainable growth by supporting emissions reduction for our customers. We are working with our customers and other high-emitting industries to look to capture their emissions and those from industries from our supply chain, which includes our Scope 3 emissions.
Future focus
Our focus is on continued implementation of our Climate Transition Action Plan as detailed in our 2023 Climate Change Report. This includes:
Operational efficiencies
Further delivery of energy efficiency projects such as increased integration of renewables and batteries into our power mix, deploying new technologies such as LoHeat™, installing advanced process control technologies to reduce fuel consumption and capturing and recovering gas that is currently flared or vented.
CCS
Advancing our three CCS hub strategy across our core asset areas. In particular, working with both the Australian and Timor-Leste Governments to progress the development of the Bayu-Undan CCS project that entered front end engineering design in March 2022.
Carbon solutions
Continuing to expand our portfolio of nature based-solutions and the development of new technologies, including direct air capture and post-combustion capture technology.
Clean fuels hubs
Furthering studies that involve using CCS technology to accelerate the development of affordable clean fuels that support the growth of hydrogen, ammonia and synthetic fuels markets and supply chains in Australia and Asia.
Supply chain collaboration
Continuing to work with our suppliers to support and drive their operational efficiencies and emission reduction activities and with our customers to build demand for clean fuels, like hydrogen and ammonia.
Just transition
Where relevant, continuing to implement sustainable development plans, underpinning work with communities to transition successfully to post-project environments.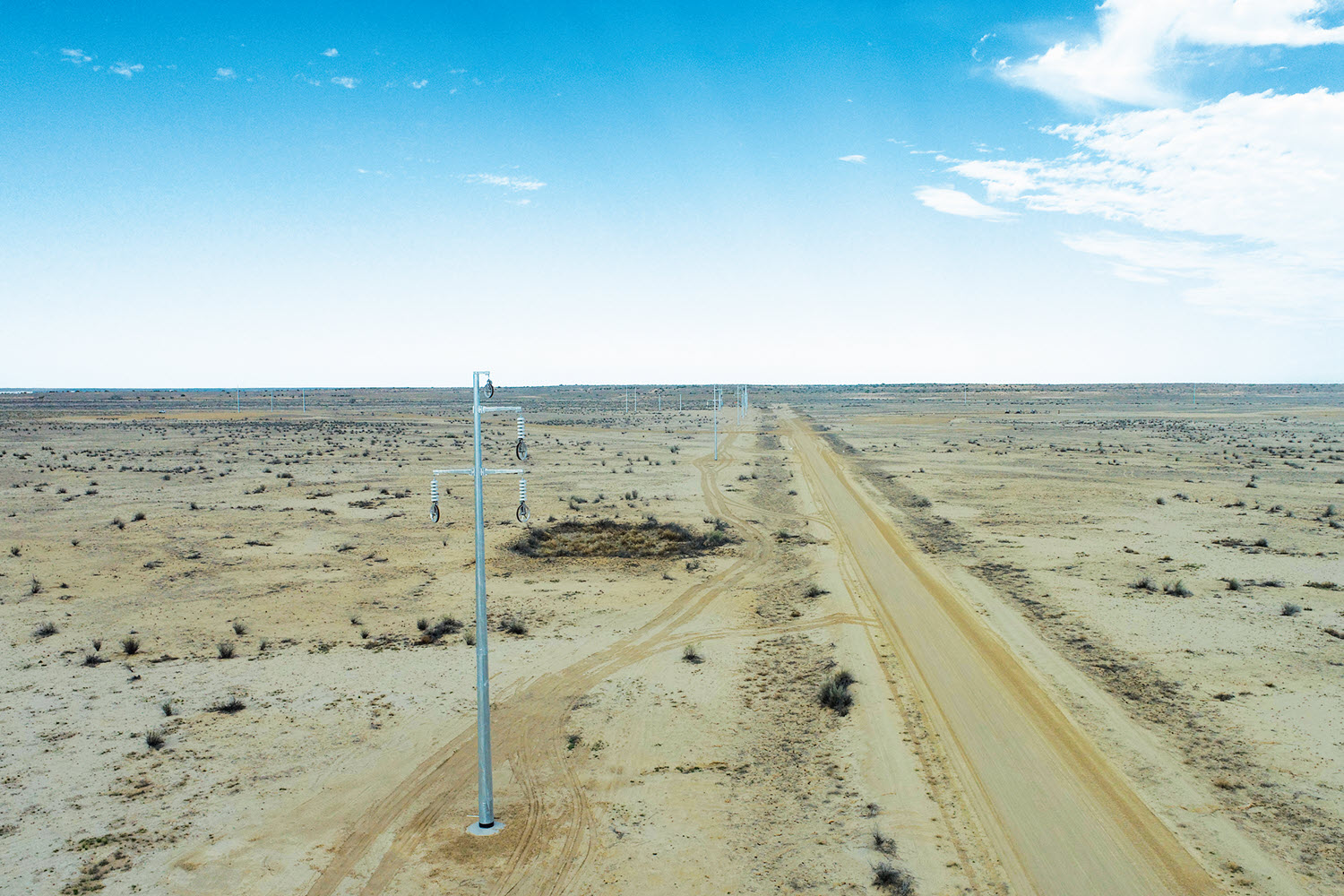 Cooper gas electrification
Bayu-Undan Carbon Capture and Storage Project
Pikka FID and net-zero Scope 1 and 2 emissions project plans
PNG Carbon Abatement Project
Reducing flared emissions
Santos has a policy position to report annually on the company's climate change governance, strategy, risk management and targets and metrics in a transparent manner aligned with recommendations of the Task Force on Climate-related Financial Disclosures (TCFD).
This is Santos' sixth Climate Change Report referencing these disclosure recommendations. Ernst & Young has provided assurance over disclosures in relation to the TCFD, recommendations presented in this report, including the reasonableness of disclosures made in regarding scenario analysis. The Assurance Statement can be found on page 75 to 76 of Santos' 2023 Climate Change Report.
The Board has established the Environment, Health, Safety and Sustainability Committee (EHSS Committee) to support the Board in overseeing Santos' Climate Change Policy, climate-related targets and performance.
Management, under the leadership of the Chief Executive Officer, is responsible for delivering the strategic direction and goals approved by the Board. These include implementation of climate-related targets and policy positions, identification and management of risks and opportunities, and reporting on these topics to the Board directly and/or through the relevant Board Committees.
Santos has an Executive Vice President, Environment, Sustainability and Governance, who reports to the Chief Executive Officer and has accountability for oversight of climate targets and climate-related matters across Santos, including setting standards within our management system, monitoring and auditing performance across the business, maintaining an enterprise risk register, and internal and external reporting.